Maritime Training Centre - BRAVO ZULU
Worst case scenarios in safe environment. The training lab for your safe missions.
The Maritime Training Centre (MTC) has sophisticated technology that creates real sea scenarios. It has a 15 x 23 meter and 5.5 metre deep water basin and a wave making system that can generate waves over two metres high.
The 13-metre high hall is equipped with a multi-storey gallery with an escape chute, boat landing system, winches and a diving area. A Modular Egress Training Simulator (METS) enables us to train rescue from a ditched helicopter.
Light and sound systems and a wind generator simulate different weather conditions and so intensify the training so realistically that it's like being right out at sea.
The training programme for Survival at Sea includes Sea Survival Training (GWO), Helicopter Underwater Escape Training (HUET), Helicopter Abseiling and Rescue Training, Capsize Training and special maritime training courses to suit your specific requirements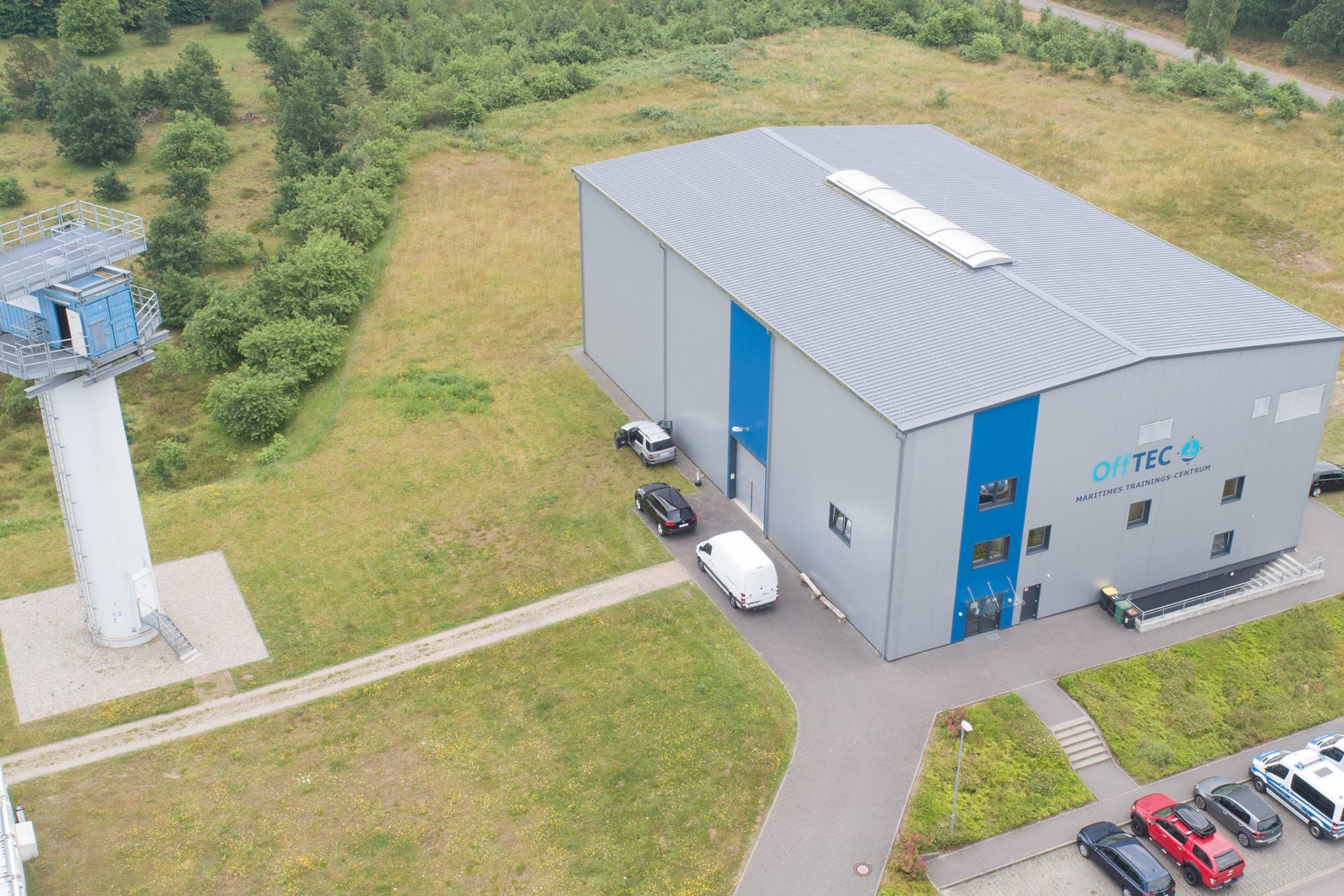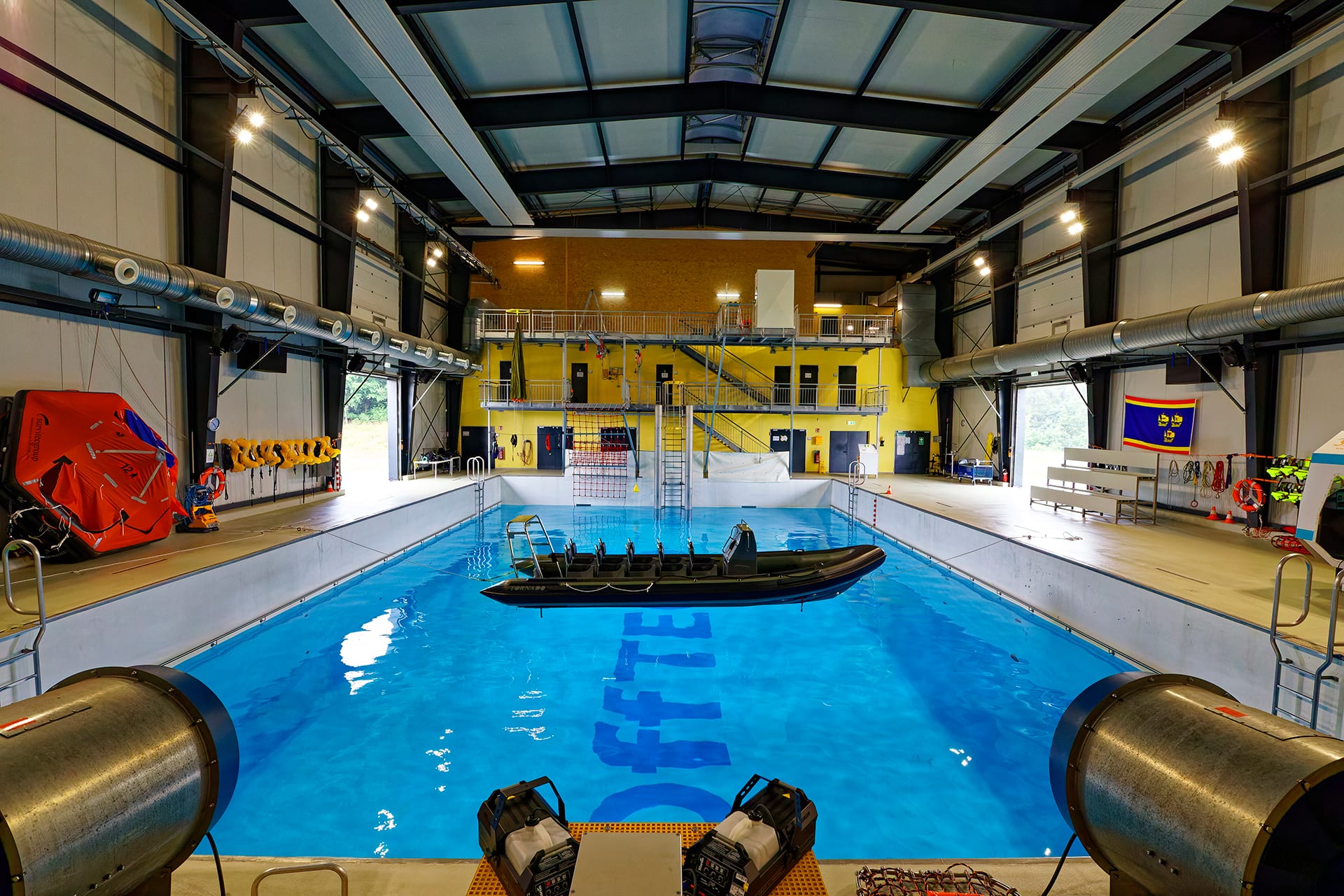 Technical equipment
Physical performance review
15 x 23 metre pool, 5 metres pool depth
2.5 metres wave height, 4 different wave pattern
Accessible crane runway up to 3.5 tons hook load
Wind generators and sound/light effects
9 metre RIB (10pax) for Capsize
Modular Egress Training Simulator for HUET
5 metre and 10 metre evacuation platform
Escape chute on 10 metre
Boat landing system
Liferafts, various sea rescue equipment
CA/EBS
Water training platform (low water training)
Winch and rappelling techniques
Jacob's ladder, net systems and boarding technique