Working under unique conditions
Who we are - OffTEC represents many years of wind energy experience and comprises a recognised team of experts and a training centre in the North Frisian town of Enge-Sande that is unique in Europe. With its focus on safety and rescue and wind turbine technology we train personnel from various sectors in realistic, almost lifelike, scenarios.
How we tick – With combined forces we continue to develop further and get better day by day. The recognition of everybody's work, respect and trust are the foundation of our working together. We encourage personalities and create a work environment that leaves space for individual development and creativity.
What we want – Do you have know-how in our fields of work and would like to enrich our team with your experience and ideas? Then we look forward to receiving your unsolicited application.
Please send your full CV, preferred online, to:
OffTEC Base GmbH & Co.KG
Lecker Strasse 7
25917 Enge-Sande
karriere@offtec.de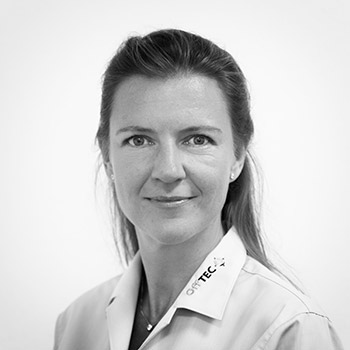 Your Contact
We thank you for your interest and will be more than pleased to answer any questions you may have.
Contact us!
Astrid Lewitzke
Personnel Officer
Lecker Strasse 7
25917 Enge-Sande
Fon: +49 4662 89127-39
Fax: +49 4662 89127-88
karriere@offtec.de