You are looking for a new challenge? Then apply today. We are looking forward to meet you.
Here you can see our vacancies:
Zur Erweiterung unseres Teams suchen wir zum nächstmöglichen Eintrittsdatum mehrere
Sachverständige (m/w) im Bereich Consulting (WEA-Rettungskonzepte)
Triple Four braucht Ihre Expertise!
OffTEC Base bietet mit dem Triple-Four-Konzept Trainings für alle 4 Naturelemente in 4 Schwierigkeitsstufen für 4 Branchen. Ob Feuer, Wasser, Luft und Erde, ob Windenergiebranche, maritime Branche, Rettungsbranche oder Sicherheitsbranche, ob Level Basis, Fortgeschritten, Profi oder Spezial: Höchste Qualität braucht Fachwissen und Erfahrung.
Wir suchen
Experten/Sachverständige mit umfangreichem Fachwissen aus der Windenergiebranche für Technische Services, Inspektion und Sachkundeprüfungen sowie die Konzeptionierung und Erstellung von Rettungskonzepten im Rahmen der Weiterentwicklung unserer Trainingsdienstleistungen.
Sie bringen mit
- Technischen Erfahrungsschatz in Bezug auf Windenergieanlagen
- Erfahrung in technischen Begehungen und Begutachtungen von Windenergieanlagen
- Branchenkenntnisse aus der Windenergie
- Freude an der Arbeit und die Motivation, ein junges und wachsendes Unternehmen mitzugestalten
Ihre Chance
Wir bieten einen attraktiven Arbeitsplatz mit umfangreichen Entwicklungsmöglichkeiten in Festanstellung, vielfältigen und abwechslungsreichen Tätigkeiten, flexiblen Arbeitszeiten sowie einer sehr guten Arbeitsatmosphäre.
Wir bitten um Zusendung Ihrer Bewerbung mit Motivationsschreiben und Lebenslauf sowie frühestmöglichem Eintrittstermin in digitaler Form.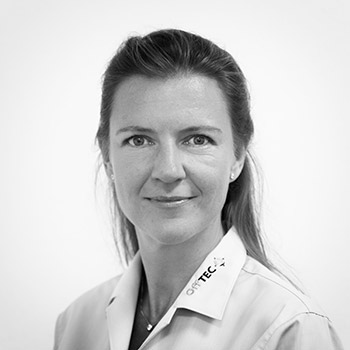 Your Contact
We thank you for your interest and will be more than pleased to answer any questions you may have.
Contact us!
OffTEC Base GmbH & Co.KG
Astrid Lewitzke
Personnel Officer
Lecker Strasse 7
25917 Enge-Sande
Fon: +49 4662 89127-39
Fax: +49 4662 89127-88
personal@offtec.de