DGUV Breathing apparatus for platform personnel - Refresher
Basic Course Informations
In accordance with DGUV rule 112-190 and FWDV 7
Validity of the certificate for this course: 12 months
Title:
DGUV Breathing apparatus for platform personnel - Refresher
Price:
EUR 625.00 plus VAT
EUR 743.75 incl. VAT
Duration:
1 day / 8 lessons
Participants will be trained as Helicopter Landing Operator (HLO) or Helideck Assistant (HDA) including the safe use of breathing apparatus in wind turbines, platforms and ships, and its use in helicopter operations.
The practical wind-specific training in the use of breathing apparatus is in accordance with DGUV 112 - 190 and FWDV 7 (framework guidelines of the German fire services) using the PPE against fall from height and the specific breathing apparatus on fixed ladders and in simulation rooms that reproduce details of parts of a wind turbine.
Persons who have already completed a course in the use of breathing apparatus have the opportunity to refresh their theoretical knowledge and practical skills in order to receive new certification.
Legal frameworks, prerequisites and responsibilities
Medical fitness in accordance with G 26.3, G 25, G 41, DGMM and NOGEPA
Knowledge of equipment: filters and self-contained breathing apparatus
Fundamentals of breathing
Respiratory poisons
Principles of use of breathing apparatus
Use of breathing apparatus: practical familiarisation and orientation on ladders and in confined spaces
Own safety, breathing protection emergencies and monitoring breathing apparatus
Persons to be qualified to work using breathing apparatus.
A minimum of physical fitness is expected. Participants must not have any health-related restrictions, especially of the respiratory tracts, cardiovascular diseases or spinal disorders.
Medical fitness in accordance with medical check-ups G41 and G26.3 and a valid certificate for safety at height and rescue from height since the basic ability to rescue from height is a prerequisite.
In accordance with youth protection legislation, the minimum age for participation is 18 years.
A nationally valid DGUV certificate will be issued on successful completion of the course.
The certificate is valid for one year.
Please bring appropriate protective work clothing and S3 safety shoes. It is recommended that you train using your own PPE, so please bring this if you have it. Please state if you will need to borrow a PPE (for which there is a charge) when booking the course. You will also require clothing suitable for the weather and suitable work gloves as the practical part of the course takes place outside.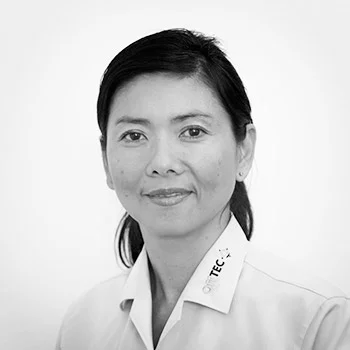 Course contact
Alicia Lee-Johannsen
Booking
Lecker Strasse 7
25917 Enge-Sande
Tel.: +49 4662 89127-13
Fax: +49 4662 89127-88