Hoist Passenger Training on the SWT-3.6-120
Basic Course Informations
1 day / 8 lessons
Validity of the certificate for this course: no prescribed validity
Title:
Hoist Passenger Training on the SWT-3.6-120
Duration:
1 day / 8 lessons
In order to guarantee safe transport of persons and rescuing persons by helicopter by means of the associated winch procedures requires not only a qualified helicopter crew, but also that the rescue staff and the personnel being transported also undertake sound Hoist Passenger Training involving real wind power technology.
Safety, behavioural and procedural instructions in seminars and on training facilities
Practical instruction in safety, behavioural and procedural instructions, boarding and winch operations, and communication procedures in helicopter ground operation
Practical training of hoist and winch operation procedures for helicopters in flight using real wind turbines (SWT-3.6)
Persons and rescue personnel who are flown to work on offshore wind turbines by helicopter and winched down onto the turbine platform.
G41 check-up, first aid training, training in the use of PPE against falls from height for working in areas where there is a risk of falling.
In accordance with youth protection legislation, the minimum age for participation is 18 years.
A certificate will be awarded on successful completion of the course and a corresponding entry will be made in the participant's safety pass.
Please bring appropriate protective work clothing and S3 safety shoes. It is recommended that you train using your own PPE, so please bring this if you have it. Please state if you will need to borrow a PPE (for which there is a charge) when booking the course. You will also require clothing suitable for the weather and suitable work gloves as the practical part of the course takes place outside
The course is carried out in association with an experienced helicopter service provider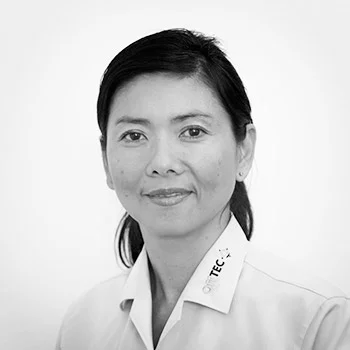 Course contact
Alicia Lee-Johannsen
Booking
Lecker Strasse 7
25917 Enge-Sande
Tel.: +49 4662 89127-13
Fax: +49 4662 89127-88