Our Vision and Our Mission
Passionate, Consistent and Hand in Hand
We are consultants and instructors for safety, rescue and wind technology worldwide – for a safe future for wind energy.
As a highly-qualified training centre we help all wind and maritime sector employees to achieve the greatest possible safety and self-confidence in what they do.
Our practical, manufacturer-independent training using the latest real technology sets global quality standards. We provide training courses in all four elements, in all disciplines, and in all levels of difficulty at one and the same location.
We know and respect the natural elements, and translate our experience as best as possible into our work. Service-oriented and individual solutions guarantee our customers' long-term satisfaction and trust in us.
Space for great ideas
Inspired employees are the basis of the success of our mission. The appreciation of everyone's work, respect and trust are therefore the foundation for our working together.
We encourage personalities and create a work environment that leaves space for individual development and creativity.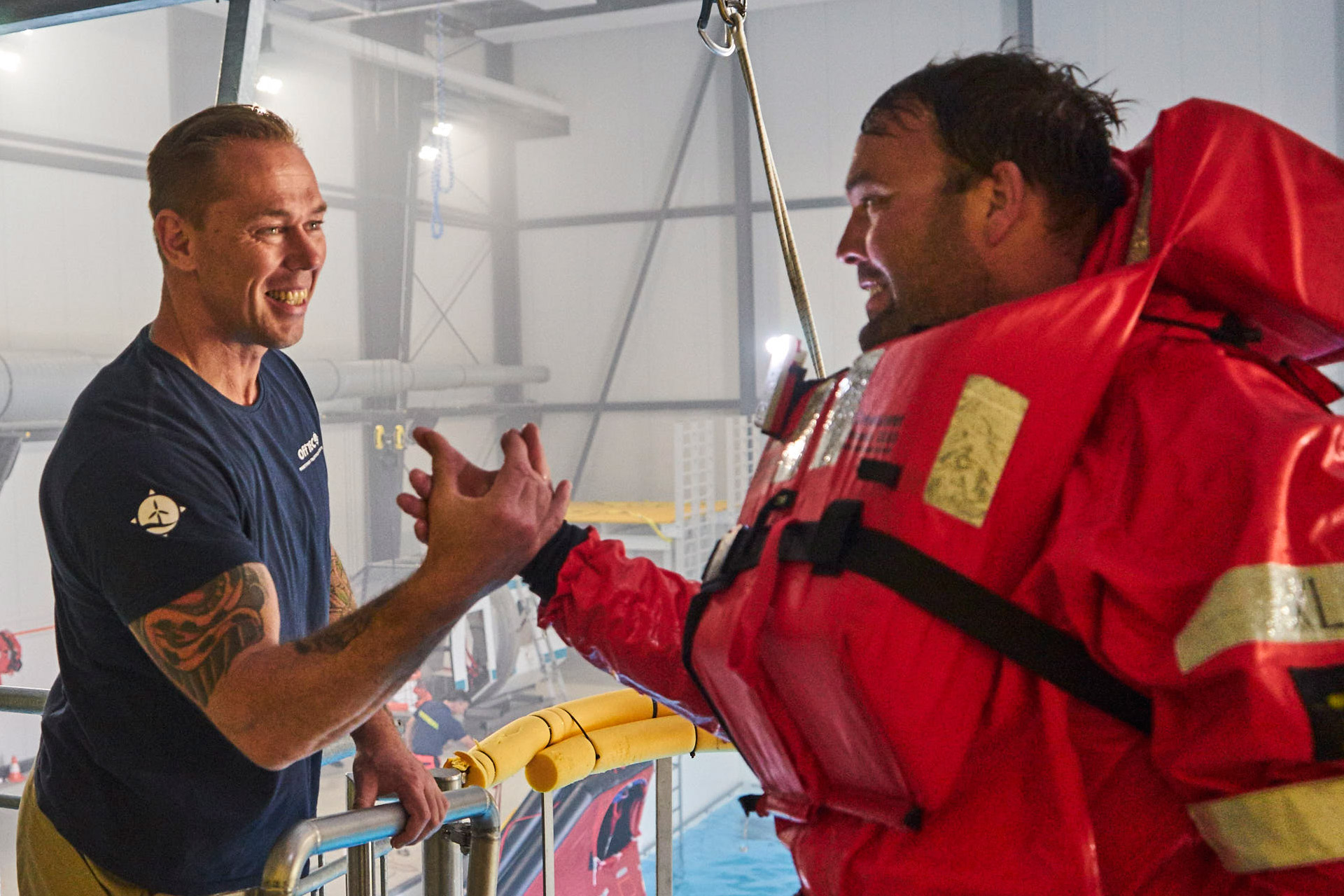 Hundred per cent partners for every eventuality
Whether you are a client or a cooperation partner: we aim at long-term relationships based on mutual understanding.
Our cooperation is personal and constructive to ensure the best possible mutual satisfaction.
Quality increases with the challenges
We continue to develop and get better every day. This means we stand shoulder to shoulder with our customers, giving them highest quality and optimal service when it comes to successfully mastering the growing challenges posed by the market.
Our integrated quality management and constant dialogue with our customers enable us to react quickly and flexibly to every new demand.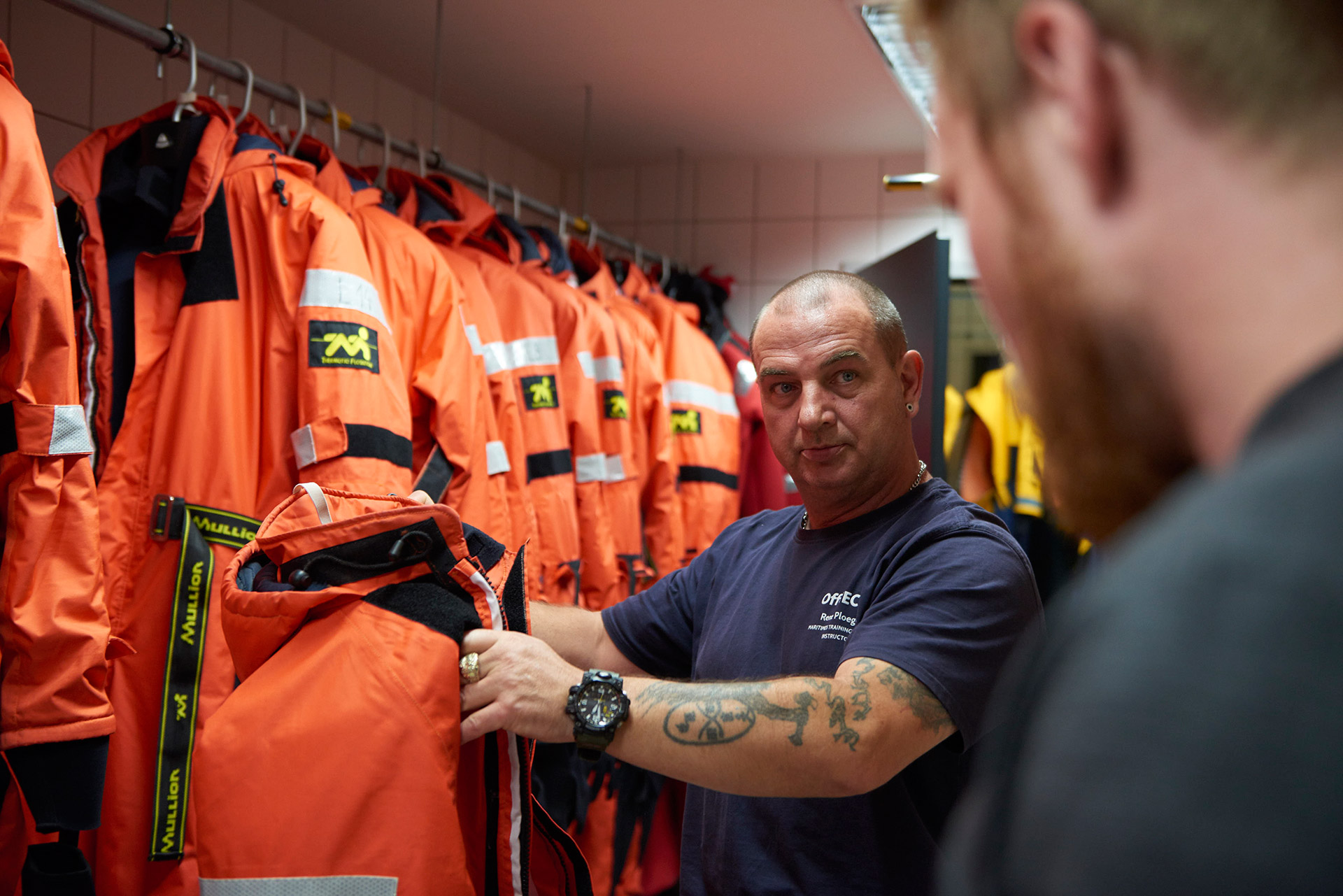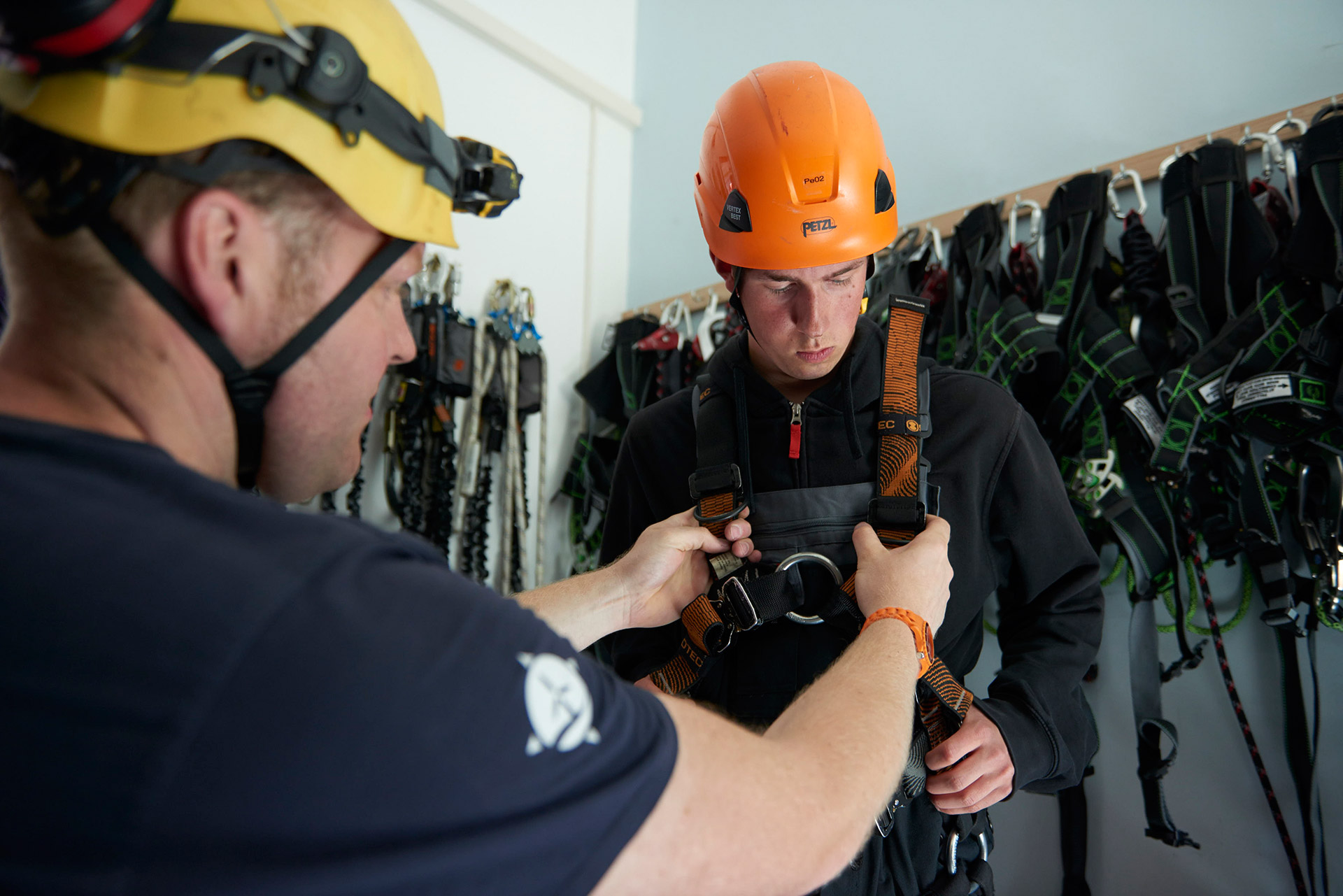 Safety is never a case of one size fits all
We come from the wind sector – a young industry that continues to grow and is always in motion.
The experience gained through our work enables us to further develop innovative qualification programmes and safety training.
Our real technology training is constantly adapted and flexibly tailored to individual customer requirements.
We and wind power for the environment
The basis of everything we do is respect and responsibility for our environment and our society.
We are happy and proud that our work contributes to the safety of people and the future of wind power.