High-Tech for authentic Conditions
Dangerous situations require peak performance, even when your senses are impaired by noise, smoke, storm or water. This is why we put our trust in real technology and lifelike simulations in our training and advanced training.
The metre-high waves in the Maritime Training Centre, the blazes in the Fire Protection Training Centre or rescues from height in strong winds on the Training Wind Farm – experiencing and mastering such experiences are the most valuable exercises.
To save you time and money, all our training centres are on the same site, the GreenTEC Campus, and enhanced by offshore wind turbines in our nearby training wind farm, OffTEC Field, in Enge-Sande.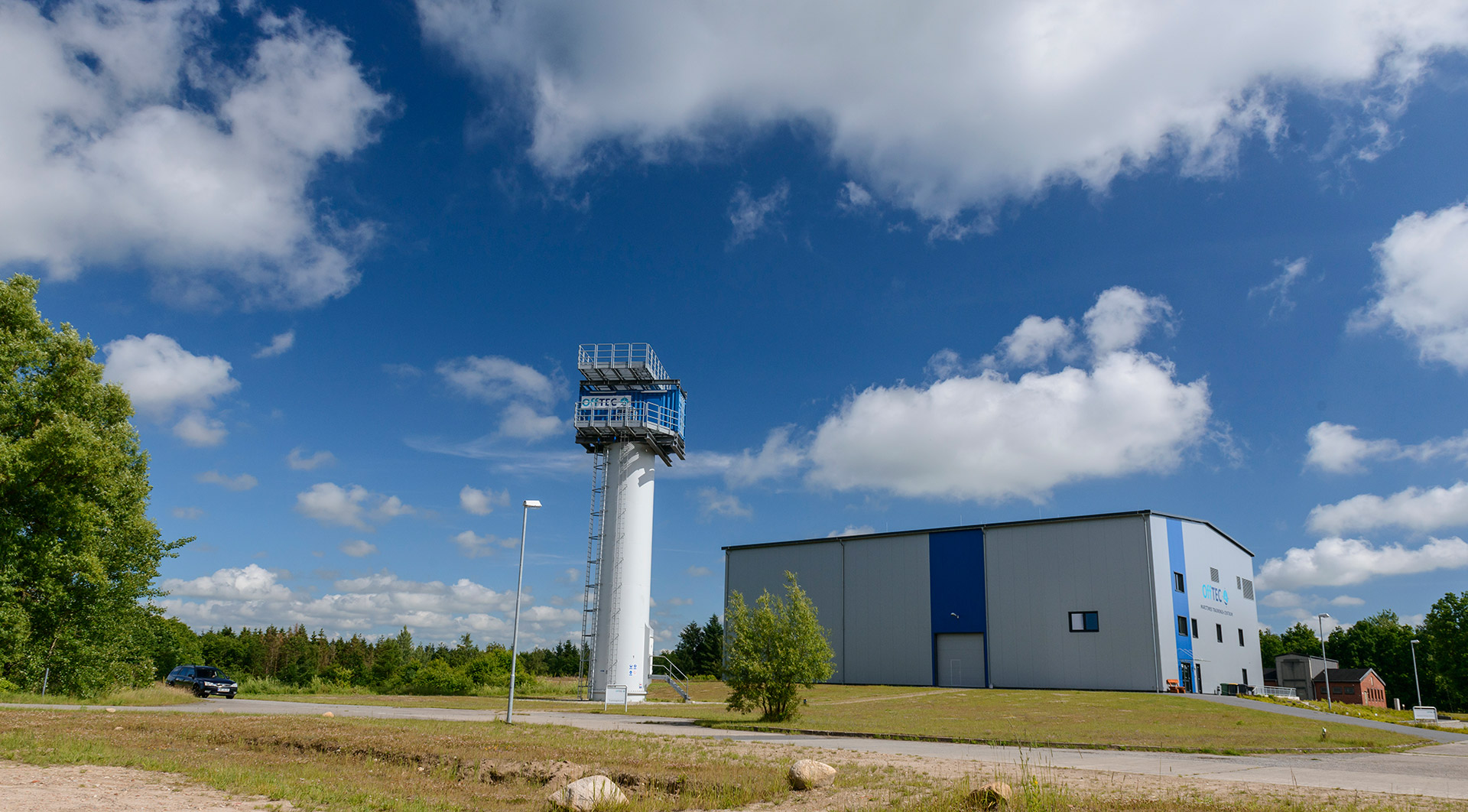 Training Wind Farm - OffTEC Field
The wind farm is in permanent operation with six wind turbines, thus guaranteeing completely realistic training courses. In addition to two Siemens SWT-3.6-120 wind turbines fully equipped for offshore (90-metre tower, helihoist platform), two Siemens SWT-3.0-101 DD wind turbines (80-metre tower, gearless turbine) and two Siemens SWT-3.6-130 DD turbines (115-metre tower, gearless turbine), your employees will also find there is a helicopter landing pad at the OffTEC site.
The new advanced rescue simulator used for training difficult rescue scenarios is based on the NM 64c (NEG Micon) turbine type. OffTEC also has access to two Nordex onshore wind turbines (N100, N117) and one Siemens SWT-2.3-93 offshore wind turbine for technology-based training.
OffTEC's range of courses include advances height, safety and rescue training, winch training with the heli-hoist, helicopter rescue training incl. oblique rescue from the transition piece, turbine and safety-related instruction, device and handling instructions and procedural training.
Maritime Training Centre
The Maritime Training Centre (MTC) has sophisticated technology that creates real sea scenarios. It has a 15 x 23 meter and 5.5 metre deep water basin and a wave making system that can generate waves over two metres high. The 13-metre high hall is equipped with a multi-storey gallery with an escape chute, boat landing system, winches and a diving area.
A Modular Egress Training Simulator (METS) enables us to train rescue from a ditched helicopter. Light and sound systems and a wind generator simulate different weather conditions and so intensify the training so realistically that it's like being right out at sea.
The training programme for Survival at Sea includes Sea Survival Training (GWO), Helicopter Underwater Escape Training (HUET), Helicopter Abseiling and Rescue Training, Capsize Training and special maritime training courses to suit your specific requirements.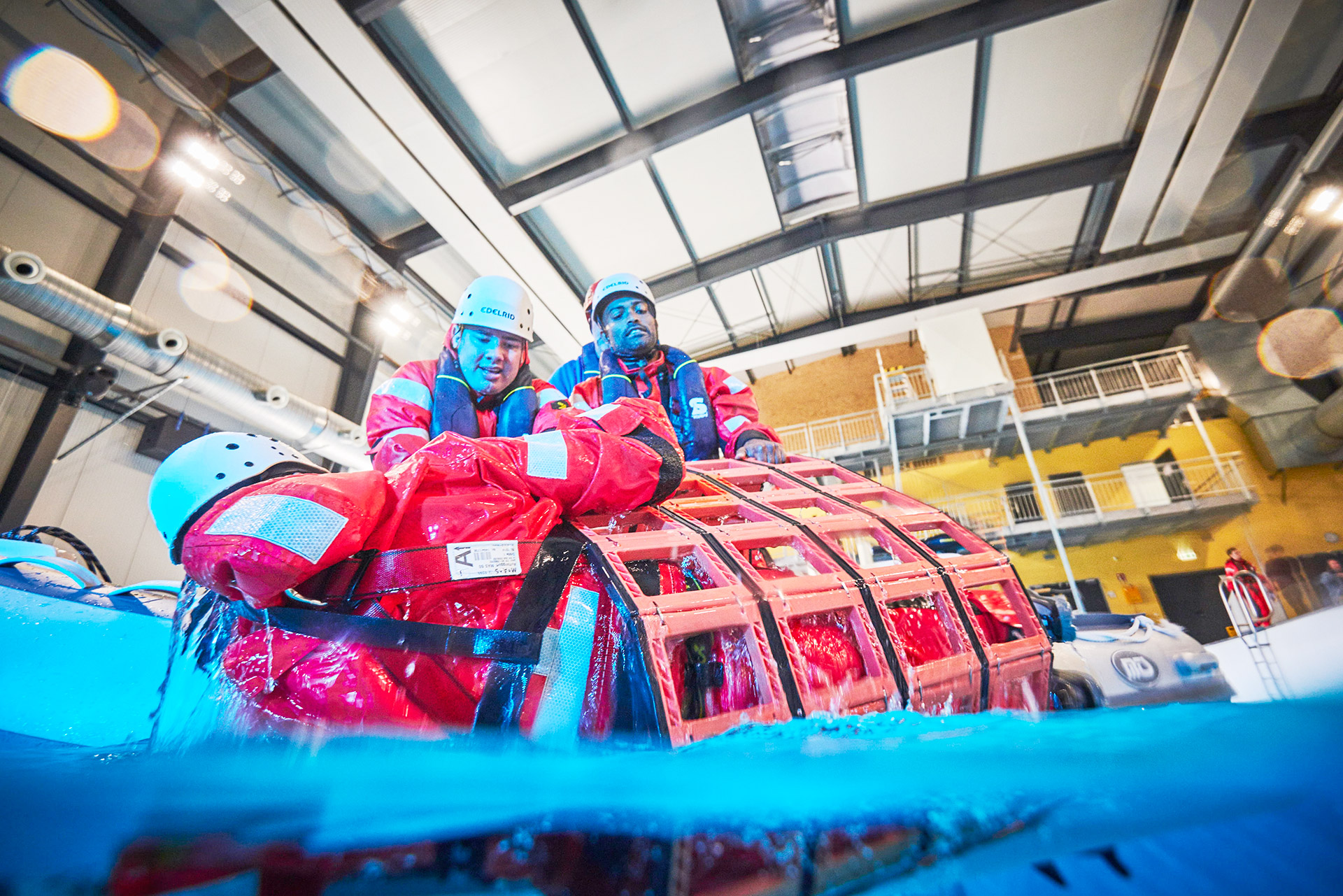 Technology Training Centre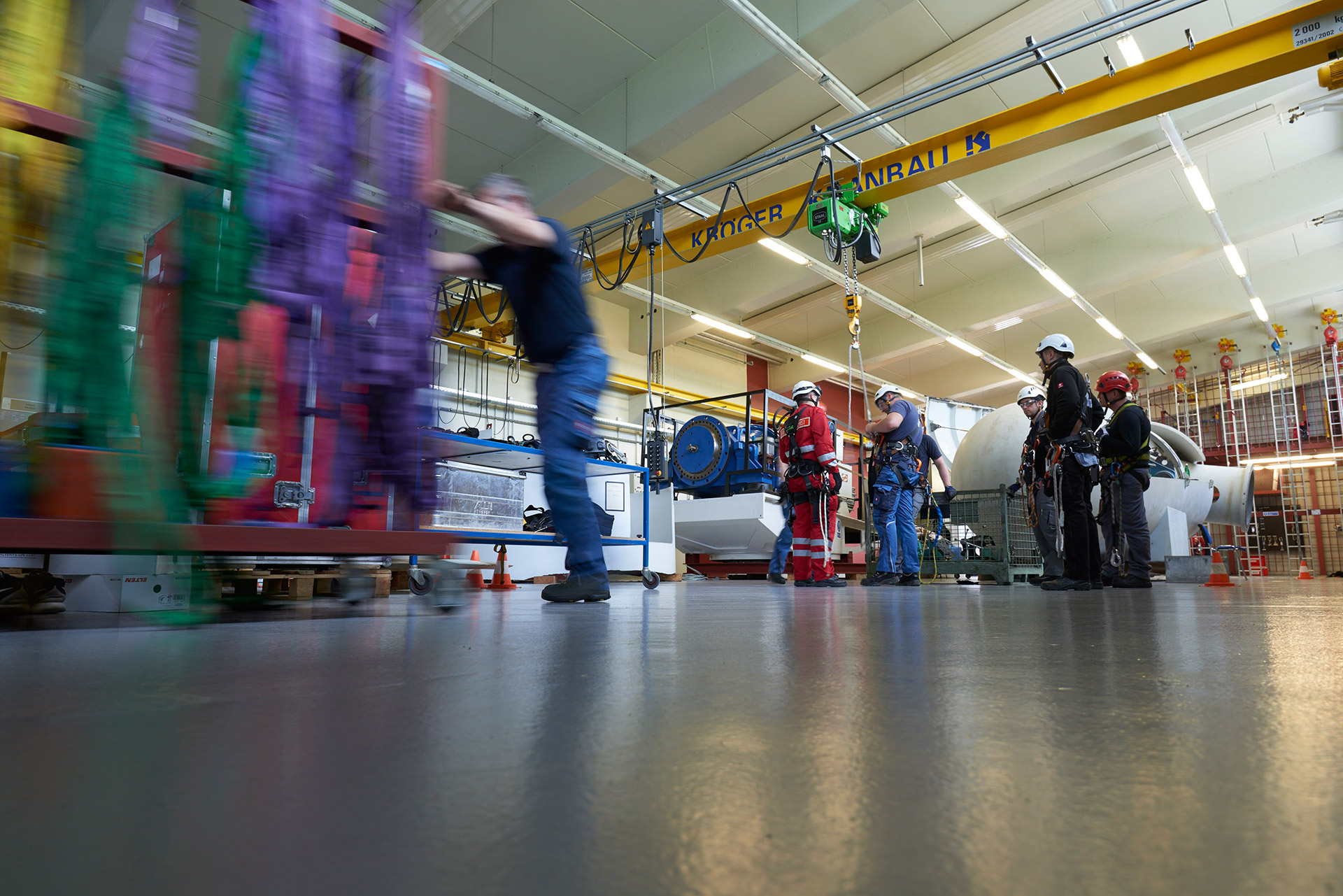 The Technology Training Centre (TTC) was significantly extended in 2017, and now offers very generous space for technical qualification for operatively active technical personnel in the wind industry. The modular structure makes it possible to implement special training courses to flexibly accommodate the specific individual customer and manufacturer requirements.
Our equipment includes simulators of wind turbine machine houses and components, a multi-function lab, a function simulator for qualification in operational management, monitoring and maintenance and training stations for bolt tightening methods and cable mounting. There is an integrated training platform and bridge for use in safety and rescue training.
There are a great number of training courses held in the TTC, from the comprehensive basic technical training in the wind turbine field to qualification as skilled electrician. There are also crane operation courses, manual handling in accordance with GWO and training in safety at height and rescue from confined spaces.
Fire Protection Training Centre
We simulate the worst-case scenario for a fire on a wind turbine inside the Fire Protection Centre (BTC). Here is where we realistically train prevention and fighting of fires, our knowledge of escape routes and measures on wind turbines and the differences of how to behave in the case of fire on offshore and onshore wind turbines.
The Fire Protection Centre is housed in a modernised and comprehensively equipped fireproof former military facility on the OffTEC site. We provide the Fire Awareness/Industrial Fire Protection course conform to GWO and DGUV standards.