Training and accommodation at the same place
With our modern guest house built in 2015, OffTEC offers all training participants comfortable accommodation - directly at the training location on the campus in Enge-Sande. Accommodation on campus not only saves time and money, it allows participants to focus on the training as well.
The lobby room is located next door in the cafeteria building and offers relaxing hours besides the training sessions. With a game of billiards, darts or table football, the participants can easily let the day fade away and relax.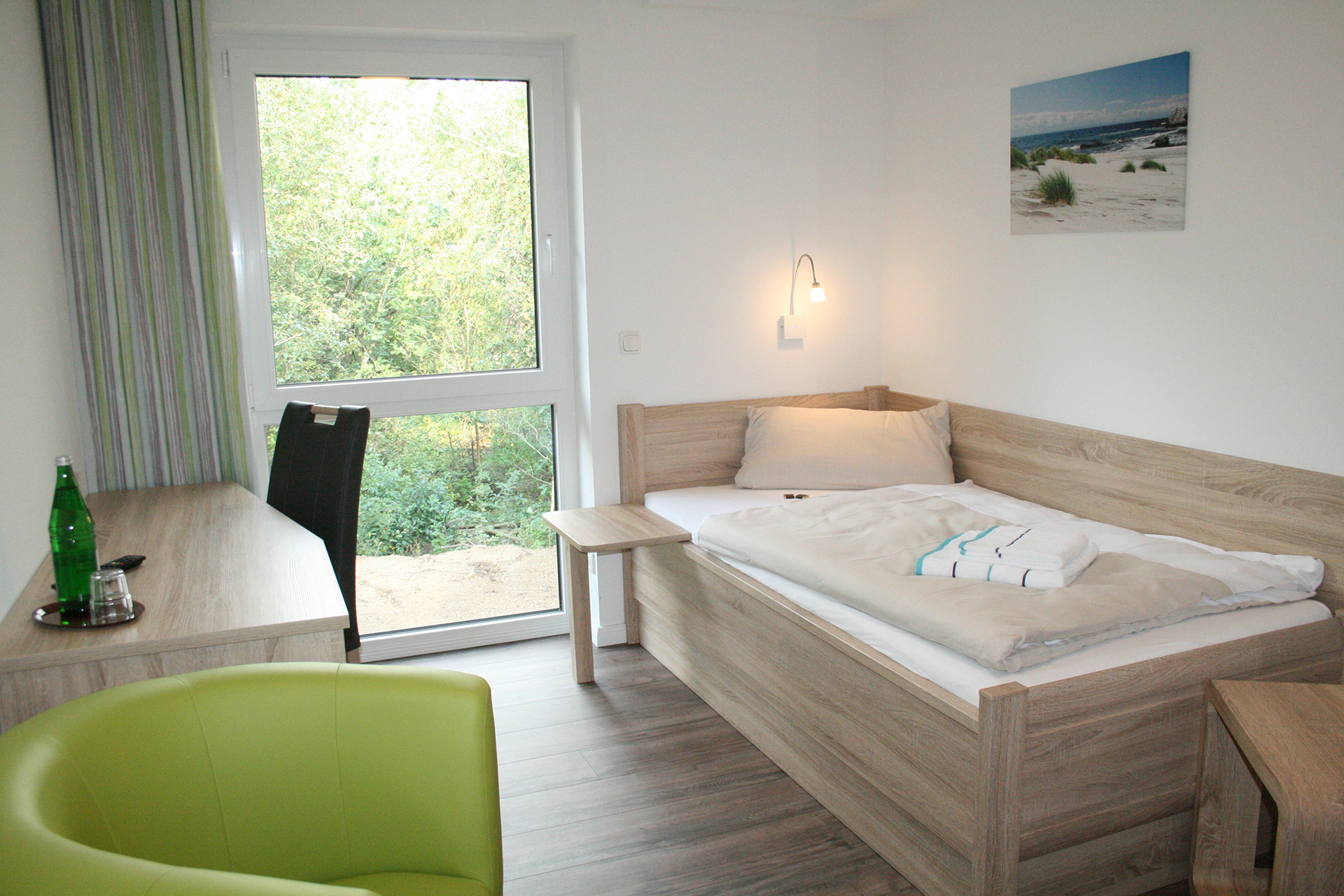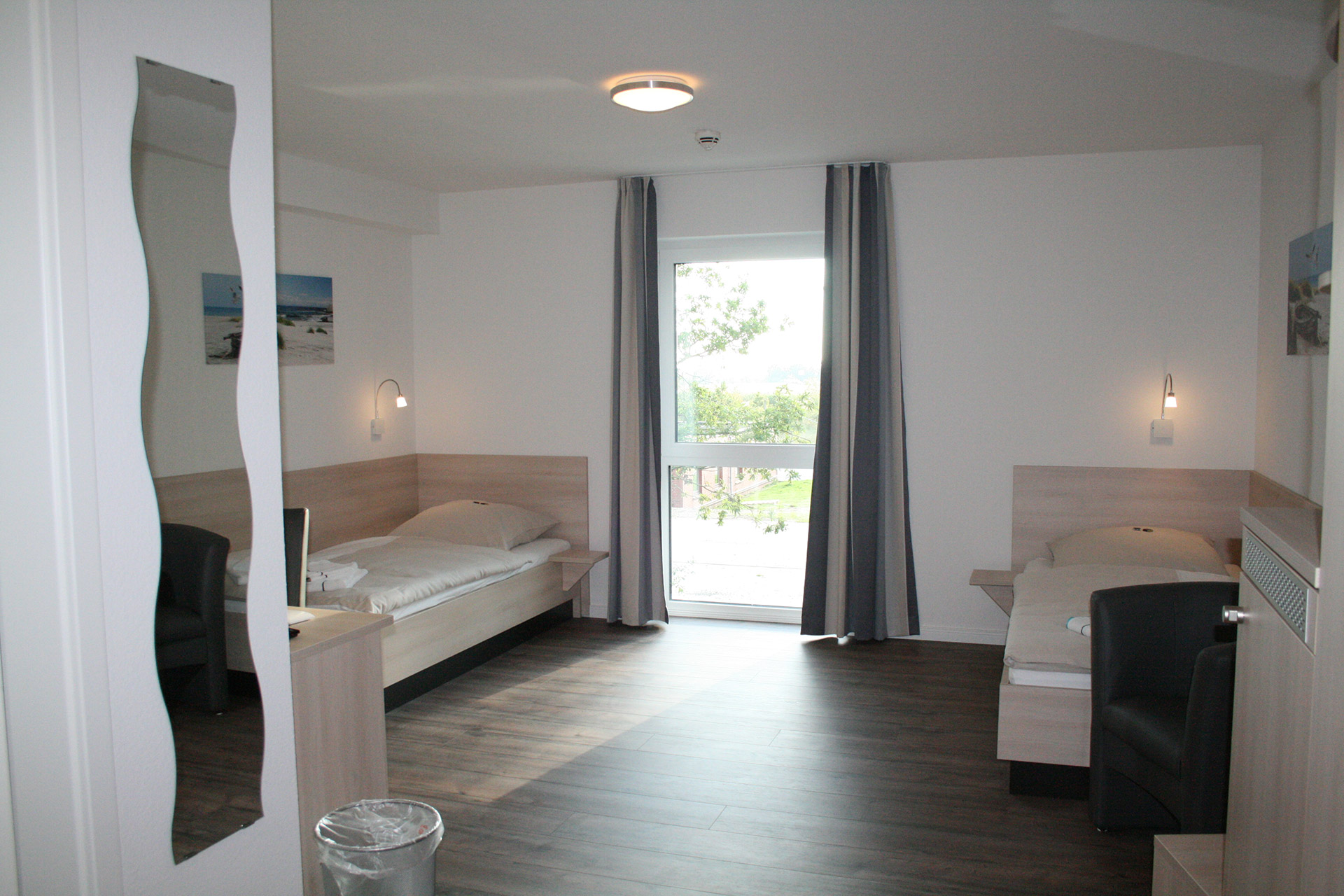 Room facilities
We have a total of 26 bright and modern furnished rooms:
10 twin rooms: with twin beds, en-suite bathroom/toilet
8x2 single rooms: two single rooms share a seperate bathroom/toilet
Non-smoking rooms
Free Wi-Fi
Flat screen TV
Towels and bed linen
Fridge
Training and catering
The distances to classrooms and training centers are kept short, as to the cafeteria for breakfast and lunch. This offers all training participants to manage their time efficiently as well as a pleasant stay for optimal training success.
In addition to breakfast, the daily menu includes either a meat or fish dish or a vegetarian alternative. The lunch menu also includes a small, individually configurable starter salad and a dessert that changes daily. Otherwise, a large salad plate can be put together.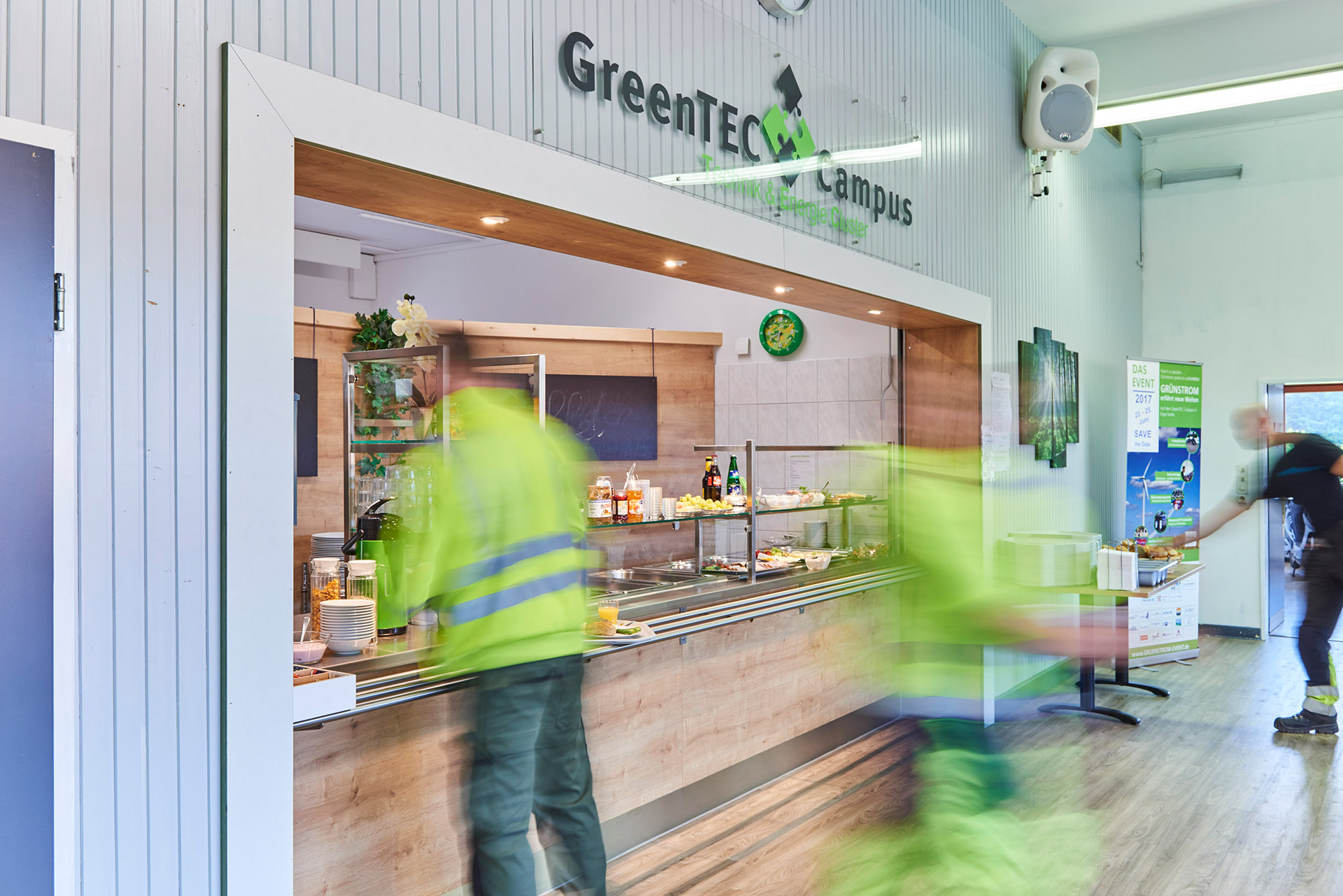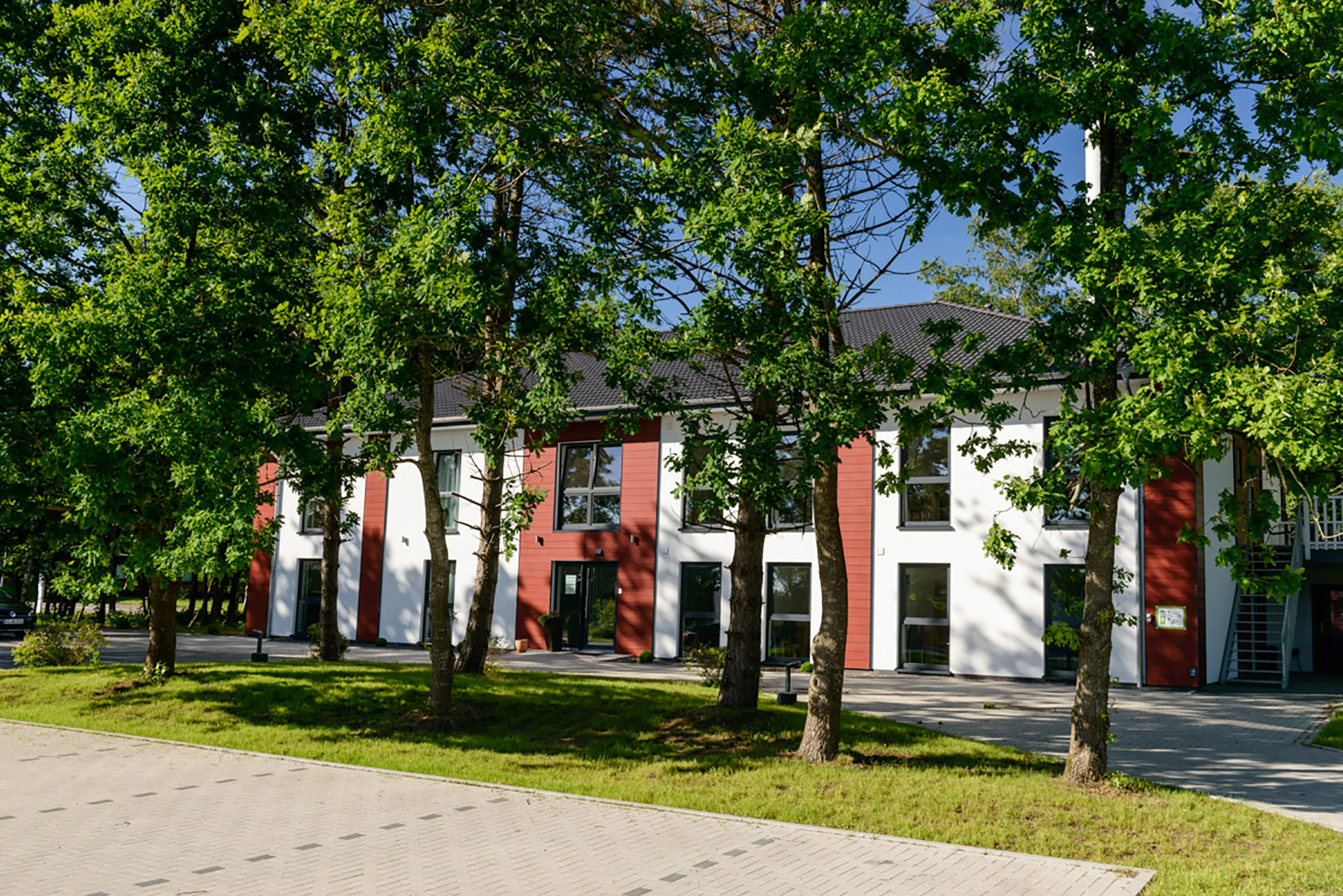 Book and train
In addition to the favorable and transparent booking conditions and the fast and uncomplicated organization of accommodation and catering, our guest house offers further advantages:
Calm and relaxing location directly on the OffTEC training grounds
Free parking
Charging facility for electric verhicles
Nearby shops
Recreational opportunities on campus and the surrounding area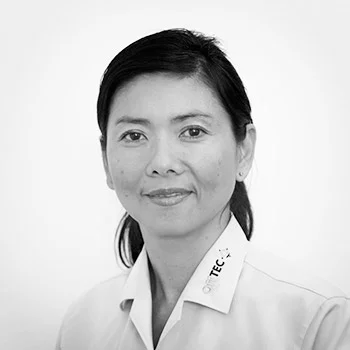 Your Contact
We thank you for your interest and will be more than pleased to answer any questions you may have.
Contact us!
Alicia Lee-Johannsen
Booking and -organisation

Fon: +49 4662 89127-13
Fax: +49 4662 89127-88
training@offtec.de