Maritime Training for Special Forces
The special training course comprises Survival at Sea, Capsize and Helicopter Underwater Evacuation Training (HUET), behaviour in water and operational exercises.
As needed, OffTEC provides support in material testing, technical developments and maritime tactics according to the individual needs of the training units.
Due to recent developments and the resulting requirements of the special task forces, OffTEC's training management is able to implement them in training at short notice.
External content - Vimeo
This is a placeholder for third party content, please click to activate.
The external provider might be able to collect user specific data by activating this content. For more information please check out our data protection.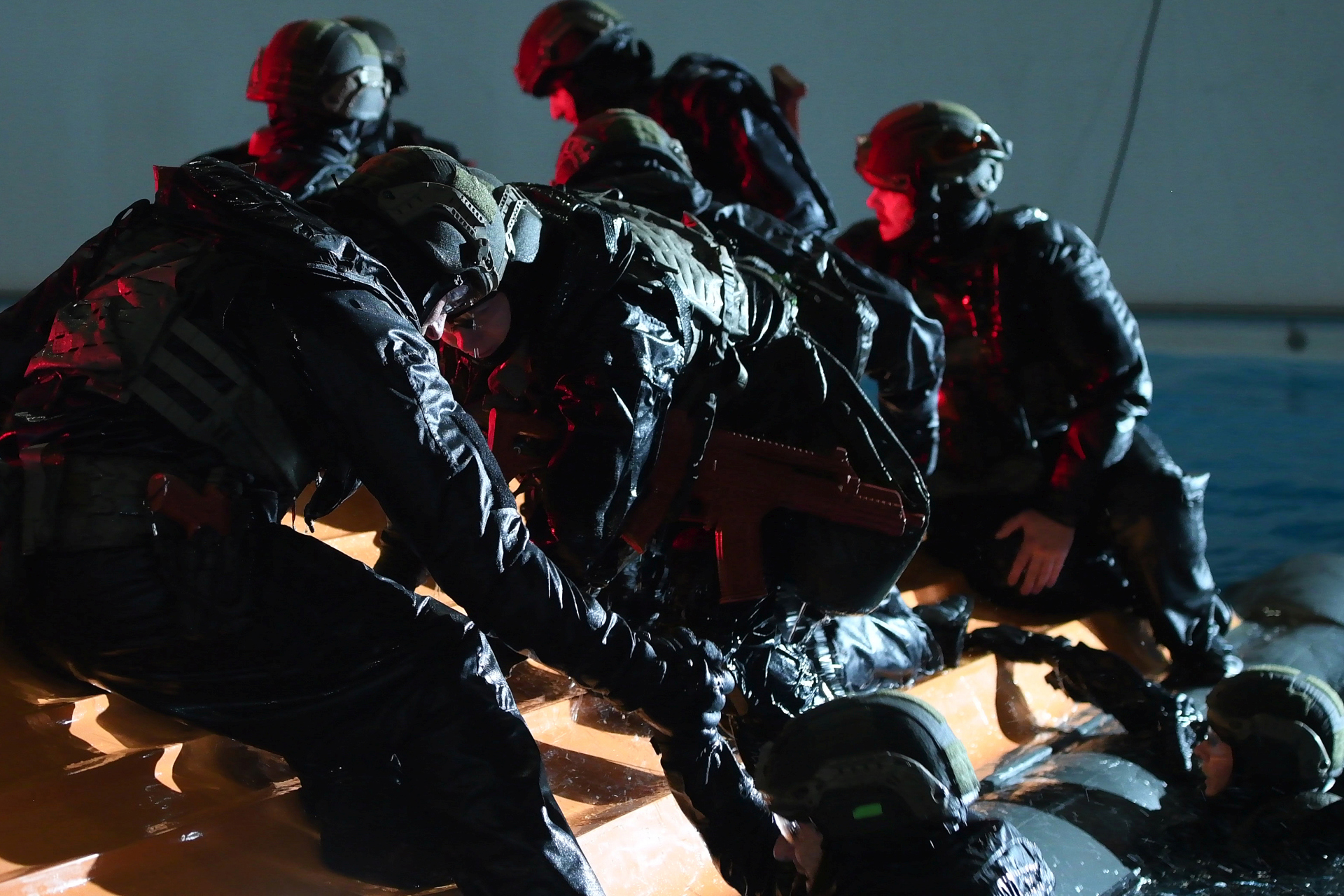 Basic Course Informations
Module 1: Survival at Sea
Module 2: HUET
Module 3: Capsize Training
Module 4: Winch training and rescue of injured persons
Module 5: Use of emergency air systems
Module 6: Tactical Operational Scenarios and Combined Exercise
Module 7: Material Development and Equipment Testing
All modules can also be booked as individual training.
Validity of the certificate for this course: no prescribed validity
Title:
Maritime Training for Special Forces
Price:
EUR 730.00 plus VAT
EUR 868.70 incl. VAT
per participant
Duration:
2 days / 20 lessons
Optimally coordinated - modular combined course
The training is based on the operational requirements of police and army special forces, as well as those of international special forces.
These combinable basic modules have been tailored to meet the needs of these units and groups and were developed in collaboration with them.

Supplementary course content as required
We provide support in the areas of material testing, further technical development or maritime tactics according to the individual needs of the units to be trained. OffTEC's maritime training section is always able to implement new special forces' requirements that arise as a result of current developments at short notice.

Instructors and training
The course instructors are former German commando frogmen (KSM) with years of experience in special services training. Participants use their own full operational equipment for training, including pole and ladder. Safe storage of the equipment during the course is guaranteed. Additional or supplementary equipment can be provided after prior consultation. The training takes place in camera: access of unauthorised persons is prohibited during training in the OffTEC Maritime Training Centre.
Theoretical and practical:
• Survival at sea
• Helicopter underwater escape training including compressed air emergency breathing systems (CA-EBS) for special forces
• Capsize training
• Tactical work in water
• Rescue of injured persons
• Maritime operational exercises
• Material testing and equipment checking
Special service units of the police, armed forces and international forces
A minimum of physical fitness is expected. Participants must not have any health-related restrictions, especially of the respiratory tract, cardiovascular or spinal diseases.
Safe training can be given for groups of different sizes to be agreed beforehand. The desired group size comprises ten participants.
A certificate will be issued on completion of the training.
• Participants should bring their own swimwear, towels, change of underwear and personal hygiene articles.
• Overnight accommodation is available in the guesthouse on campus
• Catering (breakfast and lunch) is served in the canteen on campus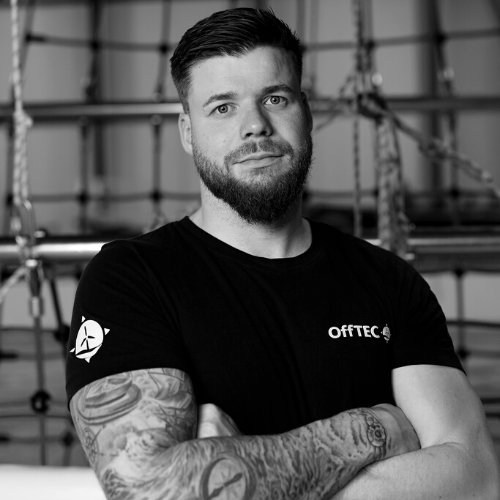 Course contact
Sören Findeisen
Consultant Maritime Ausbildung
Lecker Straße 7
25917 Enge-Sande
Tel.: +49 4662 89127-50