Rescue concepts for wind turbine operators
Protection, Rescue and Personnel
Safety, protection and emergency concepts are indispensable when operating wind farms. OffTEC advises you about the state of the art when drawing up or examining your procedures – comprehensively, and if desired also on site. Our experts know and take into account the diverse hazards, requirements and challenges posed by wind turbines for everyone on land and out at sea. Whether you are a manufacturer, supplier or operator, we design an individual package of consulting services for you.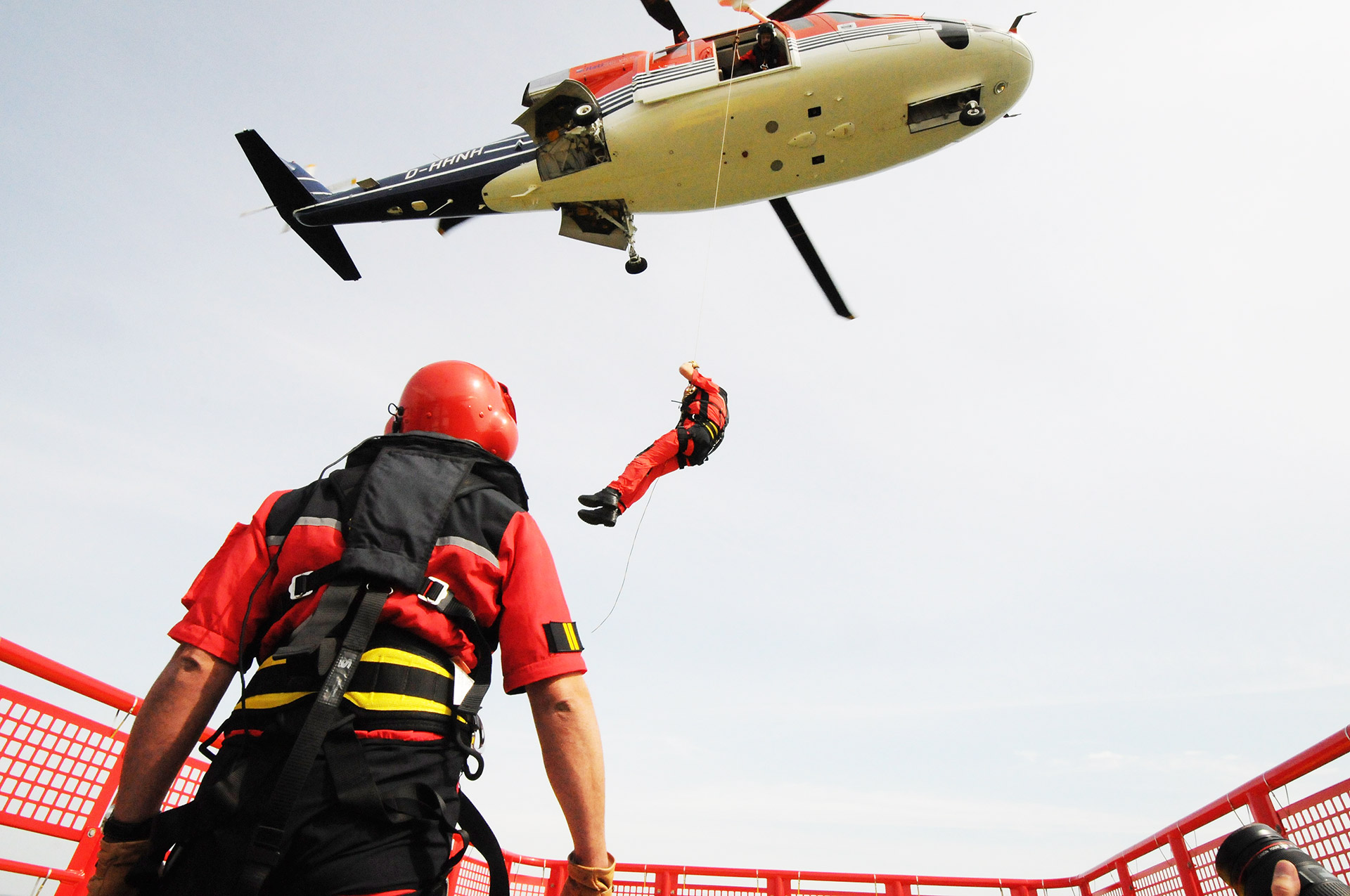 Check and Analysis
Which rescue techniques have to be mastered if you to act correctly in an emergency? What equipment is necessary and what is available at the workplace? These are some of the questions that are essential when creating and checking safety and work protection concepts. After an analysis of the risk environment, OffTEC tests and documents a variety of rescue scenarios in all critical areas of wind turbines, such as tower basement, lift system, hub, machine house and transition piece. The results of all the investigations create the basis for our bespoke advice.
Concepts and Specials
OffTEC Consulting for Wind farm Operators includes safety, work protection and environmental protection programmes, emergency management on the high seas and service and maintenance concepts. Our portfolio also includes the creation of emergency manuals and clarification of any special safety issues, for example the choice of the right equipment. We also draw up wind turbine specific risk assessments in order to avoid damage and downtime before they happen.