Personal protective equipment against falling
Individually suited - the PPE has to be perfectly adapted to the application areas of the work at height and be regularly checked for potential damage.
Whether for safety harness, rescue harness, fall arrester or lanyards, we offer all training participants individual advice and coordinate the components optimally with each other.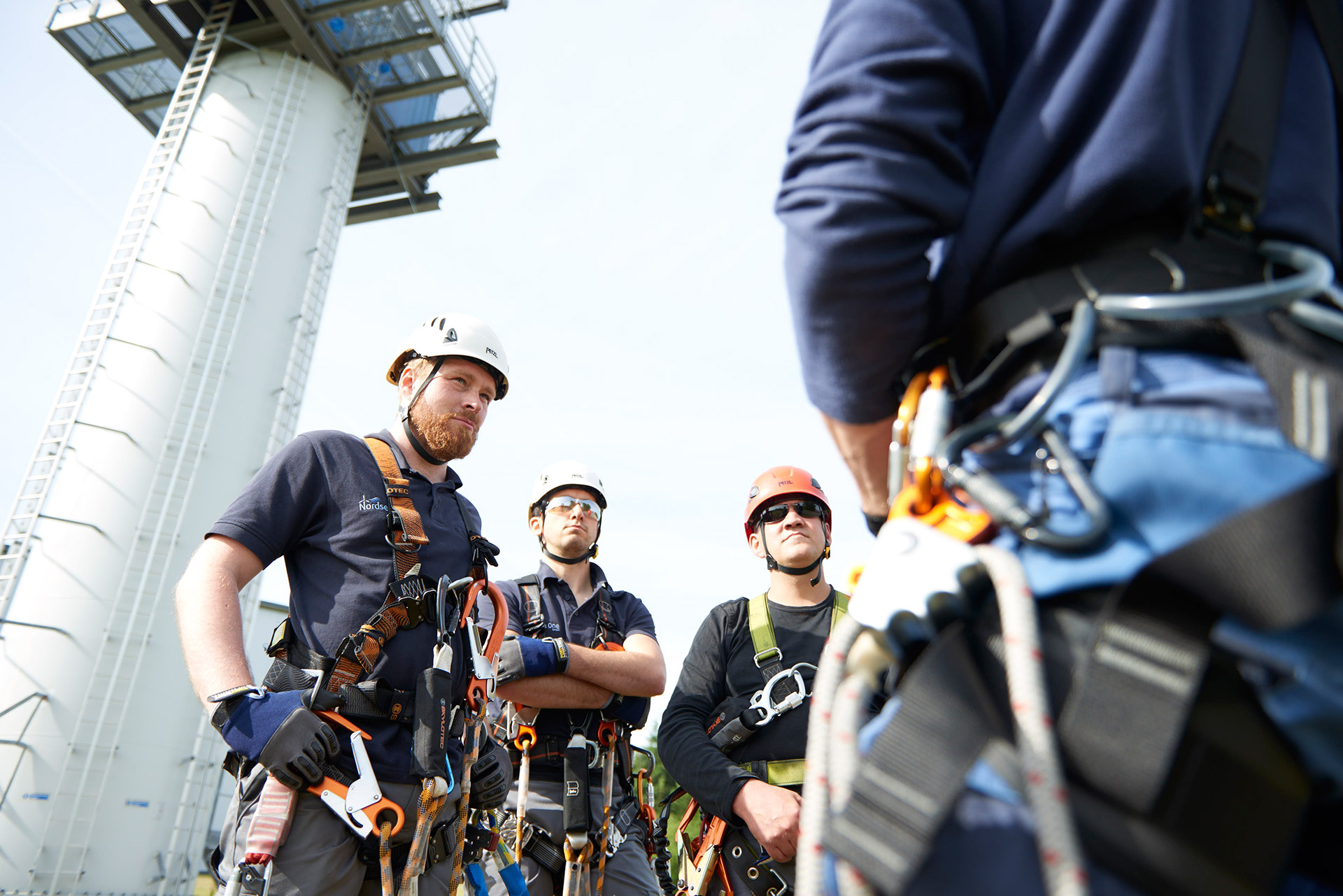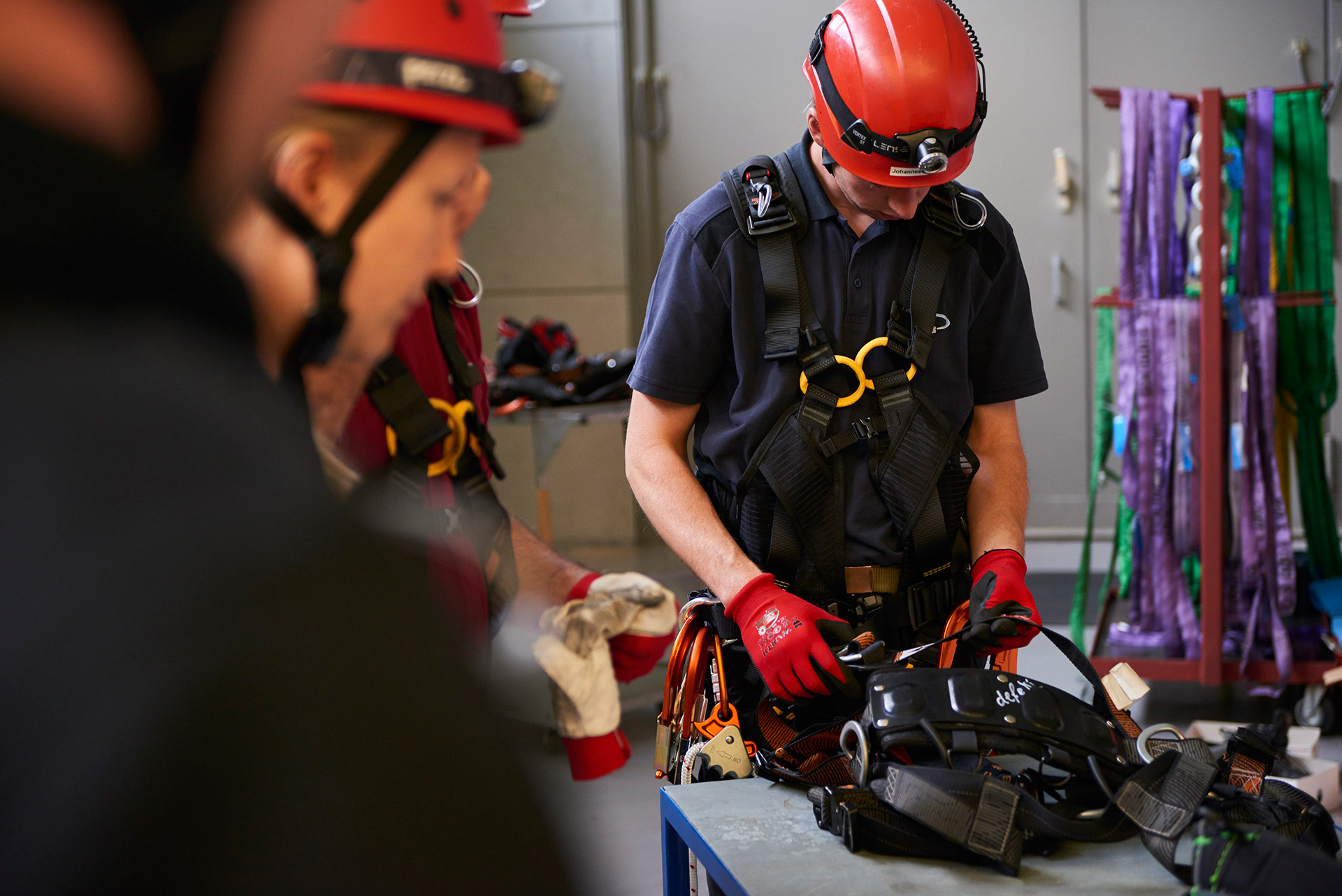 Complete solutions in our PPE Shop
OffTEC is listed with many well-known national and international manufacturers and can therefore procure a large selection of required modules prior to training.
On request, we can provide everything necessary for personal protective equipment against falling from height (PPE) at the beginning of the course.
Our offer naturally also includes proven PPE such as hand, foot and head protection as well as complete solutions with matching rescue equipment.
OffTEC introduces itself
Our image film shows the versatile education and training opportunities at OffTEC.
We offer safety and technology training for the optimal qualification of onshore and offshore wind personnel - all in one place.
External content - Vimeo
This is a placeholder for third party content, please click to activate.
The external provider might be able to collect user specific data by activating this content. For more information please check out our data protection.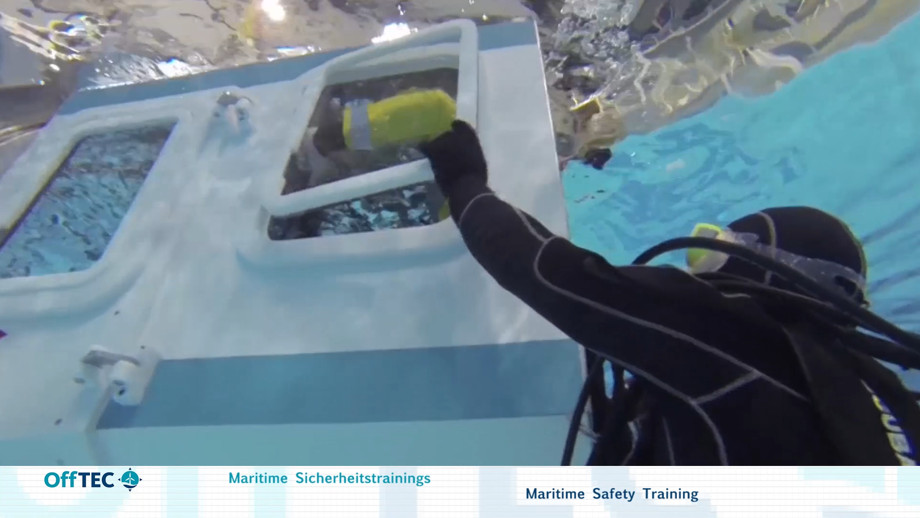 Our PPE testing services
Of course, we also test your protective equipment against falling from height (PPE) in line with the German Statutory Accident Insurance (DGUV principle 312-906) and are also collection and inspection points for Cresto rescue equipment.
Information about our DGUV-compliant training courses
Personal protective equipment against falling from height (PPE) protects its user against the risk of fatal falls from height. Instruction is required by law before the first use of PPE and must be repeated at least once a year.
The theoretical and practical parts of the training teach the participants the correct handling and use of personal protective equipment against falling from height (PPE) for working where there is a risk of falling, in accordance with the guidelines of DGUV 112-198,199.
Course participants will be able to assess different work situations in terms of safety and to independently carry out effective rescue measures in the working environment of a wind turbin.
The DGUV certificate for this training is valid for 12 months.
Responsibility for instructions on occupational safety lies with the employer. OffTEC will be happy to advise and support you with individual, practical training courses according to the specifications of the German statutory accident insurance (DGUV) - also according to your special areas of application.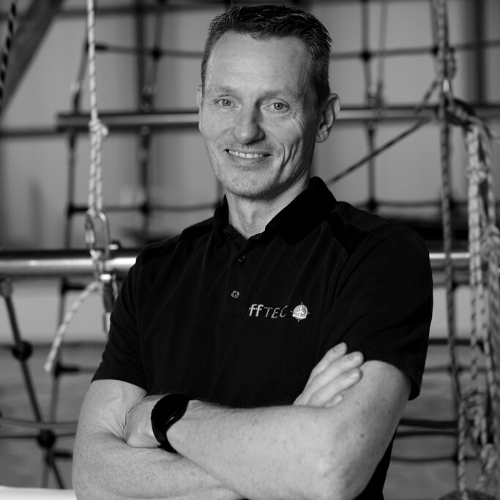 Contact
Karsten Wannick
Account Manager
Lecker Strasse 7
25917 Enge-Sande
Tel.: +49 4662 89127-23
Fax: +49 4662 89127-88