The special training course comprises Survival at Sea, Capsize and Helicopter Underwater Evacuation Training (HUET), behaviour in water and operational exercises.
As needed, OffTEC provides support in material testing, technical developments and maritime tactics according to the individual needs of the training units.
Due to recent developments and the resulting requirements of the special task forces, OffTEC's training management is able to implement them in training at short notice.
External content - Vimeo
This is a placeholder for third party content, please click to activate.
The external provider might be able to collect user specific data by activating this content. For more information please check out our data protection.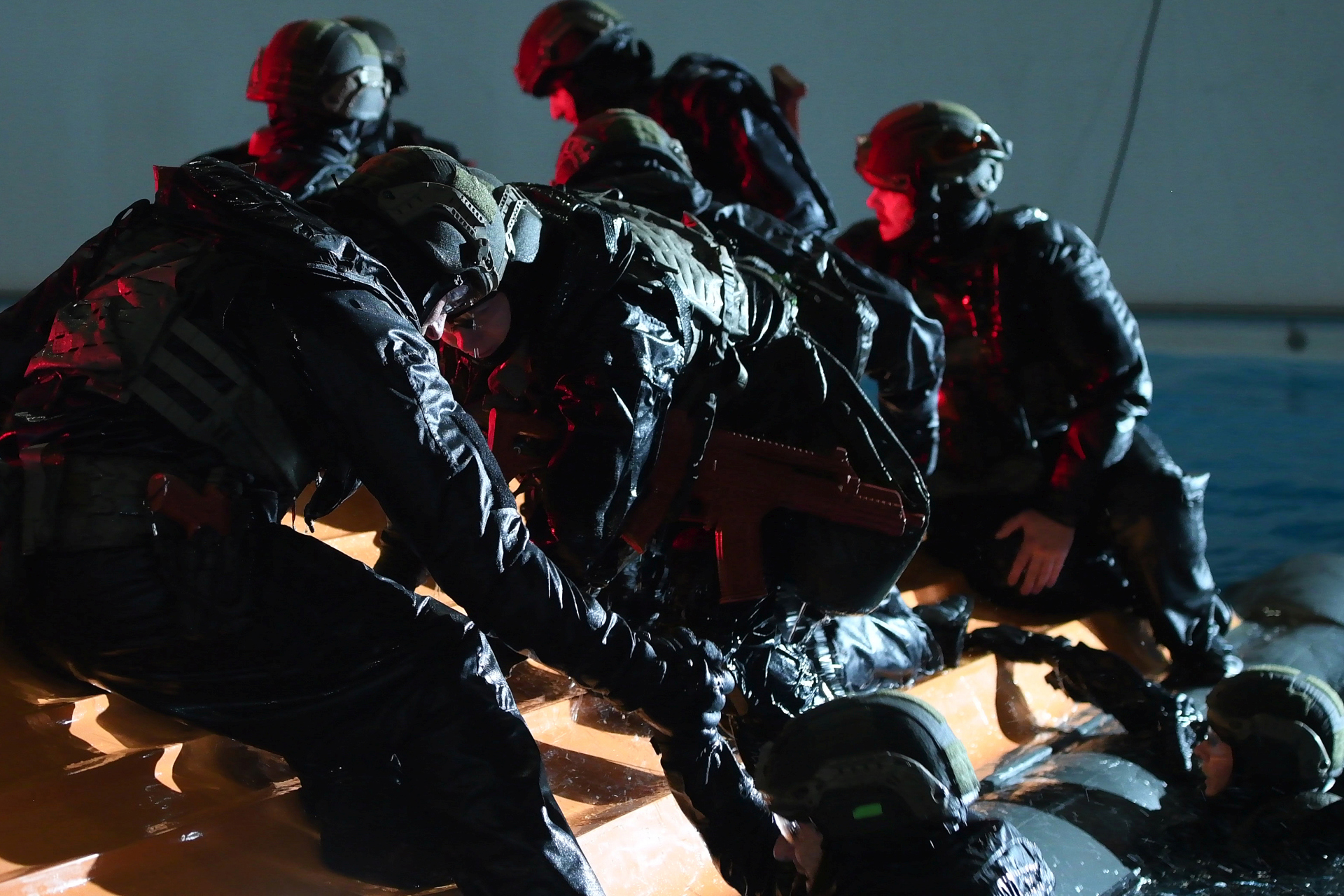 Basic Course Informations
Das Capsize Training vermittelt dem Teilnehmer in Theorie und Praxis umfassende Kenntnisse für das Überleben eingetretener Notsituationen bei der Verbringung mit einem Einsatz-RIB (Rigid Inflatable Boat).
Validity of the certificate for this course: no prescribed validity
Price:
EUR 498.00 plus VAT
EUR 592.62 incl. VAT
per participant
Duration:
1 day / 8 lessons
From professionals for professionals
The training course is based on the specific operational requirements of the German police and Bundeswehr as well as international Special Forces.
The design of the combined basic modules was developed in cooperation with these units and oriented on their requirements.
Instructors and equipment
The course instructors are former members of the German combat swimmer company (KSM) with many years experience as instructors for special services.
New requirements for Special Forces often result from current developments, and OffTEC's maritime training management is always able to implement them in an appropriate course at short notice.
Theory:
Reasons of capsizing
Classification of emergency positions
Reaction during the capsize process
Orientation and situation identification
Ensuring completeness
Securing air and visibility
Helping comrades and rescuing injured persons
Team backup after the rescue
Prevention of hypothermia
Practice with the RIB:
Ride 1: without swell
Ride 2: weak waves
Ride 3: swell, dusk and storm
Ride 4: swell, dusk, storm and fog
Ride 5: swell, darkness, storm and fog
Ride 6: rescue of an injured person on the surface during swell, darkness, storm and fog
Ride 7: diving exercise in waves, darkness, storm and fog
Ride 8: diving exercise and position change during swell, darkness, storm and fog
Ride 9: rescue of a person under the boat during waves, darkness, storm and fog
Ride 10: rescue of a person under the boat and another injured person on the surface during waves, darkness, storm and fog
Special service units of the police, armed forces and international forces.
A minimum of physical fitness is expected. Participants must not have any health-related restrictions, especially of the respiratory tract, cardiovascular or spinal diseases.
Safe training can be given for groups of different sizes to be agreed beforehand. The desired group size comprises ten participants.
A certificate will be issued on completion of the training.
• Participants should bring their own swimwear, towels, change of underwear and personal hygiene articles.
• Overnight accommodation is available in the guesthouse on campus
• Catering (breakfast and lunch) is served in the canteen on campus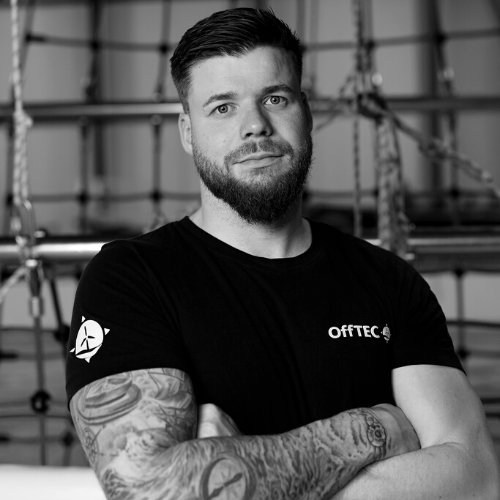 Course contact
Sören Findeisen
Consultant Maritime Ausbildung
Lecker Straße 7
25917 Enge-Sande
Tel.: +49 4662 89127-50