DGUV Industrial Fire Protection
Basic Course Informations
In accordance with DGUV Information 205-001/023
Validity of the certificate for this course: 24 months
Title:
DGUV Industrial Fire Protection
Price:
EUR 205.00 plus VAT
EUR 243.95 incl. VAT
Duration:
0.5 days / 4 lessons
The course has theoretical and practical parts in which the participants learn the basics of how to avoid fires, how to evacuate in case of fire and how to extinguish a fire using standardised fire extinguishing equipment. In accordance with § 10 of the Occupational Safety Act (ArbSchG) the employer is obliged to designate persons to perform firefighting and evacuation tasks. Fire protection assistants are to help the company to prevent fire risks and minimise risk of liability. Sound training and regular refreshers are necessary in order to safely and responsibly fulfil these tasks. Fire prevention assistants can perform immediate first measures such as reporting the fire, activating alarms and fighting incipient fires.
Legislation, risks and dangers
Ignition and spreading of fire
Fire extinguishing
Preventative fire protection
Firefighting equipment in wind turbines
Practical handling of fire extinguishing agents
Persons who work in areas at risk of fire and explosions.
A minimum of physical fitness is expected. Participants must not have any health-related restrictions, especially of the respiratory tracts, cardiovascular diseases or spinal disorders.
In accordance with youth protection legislation, the minimum age for participation is 18 years.
A DGUV certificate will be awarded on successful completion of the course.
The certificate is valid for two years in accordance with DGUV.
We recommend you bring your own work clothing and S3 safety shoes that can cope with soiling under the flameproof clothing. The firefighting clothing and equipment required during training will be provided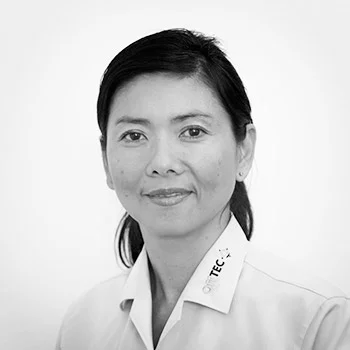 Course contact
Alicia Lee-Johannsen
Booking
Lecker Strasse 7
25917 Enge-Sande
Tel.: +49 4662 89127-13
Fax: +49 4662 89127-88