GWO Enhanced First Aid Block (FA + EFA)
Basic Course Informations
In accordance with GWO EFA.
This 3-day training combines First Aid Basic + Enhanced First Aid
Validity of the certificate for this course: 24 months
Title:
GWO Enhanced First Aid Block (FA + EFA)
Price:
EUR 570.00 plus VAT
EUR 678.30 incl. VAT
Duration:
3 days / 24 lessons
Medical emergencies in remote locations are a particular challenge for first responders. Getting to emergency services takes longer and requires special equipment. In order to provide first aiders and entrepreneurs with assistance and orientation, GWO has developed an industry standard that is tailored to the special working environment "wind industry onshore and offshore". Many terms are also explained in the English language, so that these words are then understood in the international working environment. The techniques and materials presented here are more similar to the German company sanitation system. National course content (eg from the DGUV course for first aid in offshore wind farms) will be presented or integrated comparatively. A major focus is on the scenario-based exercises in wind turbines or simulators made for this purpose.
Advanced first aid knowledge
Capacity to act using standardised algorithms
Telemedical consultation dependent on the employer's level
Scenario-based training with high level of practical content
Strengthening of social competence and ability to work as part of a team
Persons who work or remain in dangerous onshore/offshore environments.
A minimum of physical fitness is expected. Participants must not have any health-related restrictions, especially of the respiratory tracts, cardiovascular diseases or spinal disorders.
In accordance with youth protection legislation, the minimum age for participation is 18 years.
Two GWO certificates (GWO First Aid and GWO Enhanced First Aid) will be awarded on successful completion of the course and a corresponding entry will be made in the participant's safety pass.
The certificates are valid for two years.
The GWO offers two opportunities to participate in the training. New technicians can join training Enhanced First Aid Basic, which consists of the basic elements GWO First Aid and GWO Enhanced First Aid Basic. Technicians who already hold a GWO First Aid certificate (Basic or Refresher) have the opportunity to complete GWO First Aid Refresher training together with GWO Enhanced First Aid.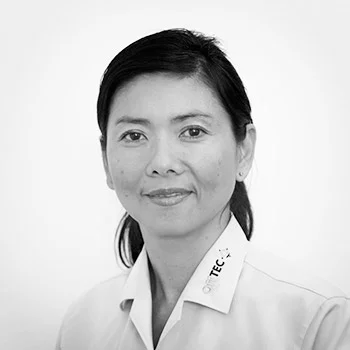 Course contact
Alicia Lee-Johannsen
Booking
Lecker Strasse 7
25917 Enge-Sande
Tel.: +49 4662 89127-13
Fax: +49 4662 89127-88