Basic user training one-person descender for rescue - Wind Escapettor
Basic Course Informations
User training to learn safe and trustworthy handling of the descender for rescue.
Validity of the certificate for this course: no prescribed validity
Title:
Basic user training one-person descender for rescue - Wind Escapettor
Price:
EUR 358.00 plus VAT
EUR 426.02 incl. VAT
Duration:
1 day / 8 lessons
User training to learn safe and trusting handling of the one-person descender for rescue "Wind Escapettor"
Getting acquainted with the descender for rescue
Rescue exercises with the descender for rescue
Practical rescue exercises
Emergency procedures
Persons who work in areas where there is a risk of falling, such as in the construction, operation, maintenance and repair of wind turbines and other high infrastructures, who use the descender for rescue "Wind Ecapettor"
A minimum of physical fitness is expected. Participants must not have any health-related restrictions, especially to the respiratory tracts, or suffer any cardiovascular diseases or spinal disorders.
In accordance with youth protection legislation, the minimum age for participation is 18 years.
A GWO certificate will be awarded on successful completion of the course.
Please bring appropriate protective work clothing and S3 safety shoes. It is recommended that you train using your own PPE, so please bring this if you have it. Please state if you will need to borrow a PPE (for which there is a charge) when booking the course.
External content - Youtube
This is a placeholder for third party content, please click to activate.
The external provider might be able to collect user specific data by activating this content. For more information please check out our data protection.
Watch the video of our partner Protecttion to see the Wind Escapettor in action.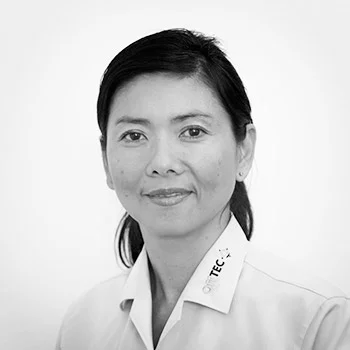 Course contact
Alicia Lee-Johannsen
Booking
Lecker Strasse 7
25917 Enge-Sande
Fon: +49 4662 89127-13
Fax: +49 4662 89127-88