GWO Advanced Rescue Training - Basic (ART)
Basic Course Informations
The GWO Advanced Rescue Training is divided into the following four Modules:
1: Hub, Spinner and Inside Blade Rescue (HSIBR)
2: Nacelle, Tower and Basement Rescue (NTBR)
3: Single Rescuer: Hub, Spinner and Inside Blade Rescue (SR:HSIBR)
4: Single Rescuer: Nacelle, Tower and Basement Rescue (SR:NTBR)
The booking of individual modules, also with customization, is possible on request.
Validity of the certificate for this course: 24 months
Title:
GWO Advanced Rescue Training - Basic (ART)
Price:
EUR 898.00 plus VAT
EUR 1.041,68 incl. VAT
Duration:
3 days / 24 lessons
The participants learn special knowledge of height safety and height rescue as well as the ability to rescue themselves and persons from critical work areas with the correct use of the existing rescue equipment according to the Advanced Rescue Training Standard of the Global Wind Organization.
The ART modules allow participants to evacuate injured persons in various confined access areas of a wind turbine with industry-standard rescue equipment, rescue methods and techniques.
Hazards within critical work areas (wind turbine zones)
Using the rescue equipment available in the wind turbine
Rescuing persons using the rescue equipment available in the wind turbine
Persons who work in areas where there is a risk of falling, such as in the construction, operation, maintenance and repair of wind turbines and other high infrastructures..
A minimum of physical fitness is expected. Participants must not have any health-related restrictions, especially of the respiratory tracts, cardiovascular diseases or spinal disorders.
A valid health check-up (G41) as well as valid certificates for GWO Working at heights, First aid, Manual handling are required.
In accordance with youth protection legislation, the minimum age for participation is 18 years.
A valid international GWO certificate will be issued on successful completion of the course.
The certificate is valid for two years.
Please bring appropriate protective work clothing and S3 safety shoes. It is recommended that you train using your own PPE, so please bring this if you have it. Please state if you will need to borrow a PPE (for which there is a charge) when booking the course. You will also require clothing suitable for the weather and suitable work gloves as the practical part of the course takes place outside.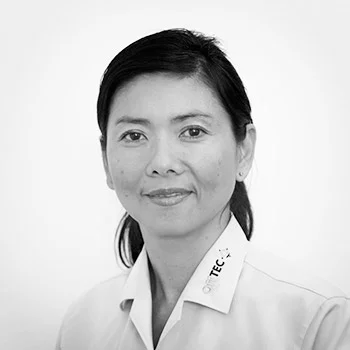 Course contact
Alicia Lee-Johannsen
Booking
Lecker Strasse 7
25917 Enge-Sande
Tel.: +49 4662 89127-13
Fax: +49 4662 89127-88