Rigging - Attachment of loads - Refresher
Basic Course Informations
According to DGUV Information 209-013
Validity of the certificate for this course: 12 months
Title:
Rigging - Attachment of loads - Refresher
Price:
EUR 215.00 plus VAT
EUR 255.85 incl. VAT
Duration:
1 day / 8 lessons
Despite the high level of modernisation, there is still a lot of manual work to be done in technical and industrial workplaces, especially when it comes to transporting loads with lifting devices. The slinger and the crane operator make up a team that carries out the load transport. The behaviour of the slinger is very important. In accordance with BGR 500 the employer can only order someone to do this work if they have been properly instructed how to do the job. Participants learn the crane transport procedure, safe assessment of the danger zone, the choice of the right lifting tackle (sling) and its proper use in accordance with DGUV-I 209-013
Persons who have already successfully completed and Attachment of Loads course have the opportunity to refresh their theoretical knowledge and practical skills in order to receive new certification.
Basic knowledge of slings and lifting tackle
Estimation of load weight and the centre of gravity of the load
Load bearing capacities of lifting tackle depending on slings, slinging configuration and angle of inclination
Selection of suitable lifting tackle
Securing against unintentional detachment
Behaviour and signalling when attaching, lifting and transporting loads
Behaviour when depositing and detaching the lifting tackle
Avoiding damage to lifting tackle and loads, storing lifting tackle
Persons assigned to attach and transport loads during operations
In accordance with youth protection legislation, the minimum age for participation is 18 years.
A certificate is issued on successful completion of the course.
The certificate is valid for one year.
Please bring suitable protective work clothing and S3 safety shoes.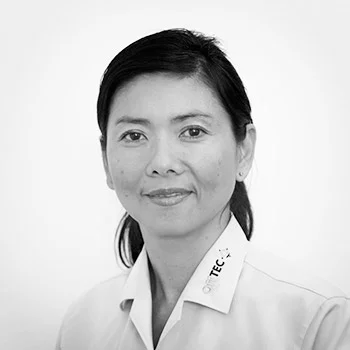 Course contact
Alicia Lee-Johannsen
Booking
Lecker Strasse 7
25917 Enge-Sande
Tel.: +49 4662 89127-13
Fax: +49 4662 89127-88