GWO Basic Safety Refresher Training Manual Handling
Basic Course Informations
According to GWO Basic Safety Training Standard and recommended by DGUV
Validity of the certificate for this course: 24 months
Title:
GWO BSTR Manual Handling
Price:
EUR 123.00 plus VAT
EUR 146.37 incl. VAT
Duration:
0.5 days / 4 lessons
In theoretical and practical sections of the course participants are taught how to properly apply lifting and carrying techniques that protect the back while incorporating safety measures. The safe lifting, carrying and moving of loads is instilled by means of practical exercises.
Persons who have already successfully completed the Manual Handling in accordance with GWO have the opportunity to refresh their theoretical knowledge and practical skills in order to receive new certification.
Legislation, risks and dangers
Anatomy of the spine and posture kontrolliertes Heben
Controlled lifting
Practical exercises
Persons working in the construction, operation, maintenance and repair of offshore wind turbines.
Participants in a refresher course must already have successfully completed a valid basic training course or a valid refresher course.
A minimum of physical fitness is expected. Participants must not have any health-related restrictions, especially of the respiratory tracts, cardiovascular diseases or spinal disorders.
In accordance with youth protection legislation, the minimum age for participation is 18 years.
A GWO certificate will be awarded on successful completion of the course.
The certificate is valid for two years.
Please bring protective work clothing, safety footwear and suitable work gloves.
If required, the course certificates will be uploaded onto the GWO's WINDA database.
Please note that it is only possible to upload the course onto the WINDA database if we are informed of the participant's WINDA-ID by the start of the course.
For refresher courses it is also necessary to provide the expiry date of the preceding certificate.

The certificate cannot be uploaded without this information.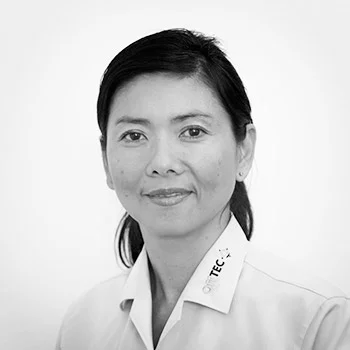 Course contact
Alicia Lee-Johannsen
Booking
Lecker Strasse 7
25917 Enge-Sande
Tel.: +49 4662 89127-13
Fax: +49 4662 89127-88