Gantry Crane Operator Basic Training
Basic Course Informations
According to DGUV Principle 309-003 and the EG Directive on Occupational Health and Safety
Validity of the certificate for this course: no prescribed validity
Title:
Gantry Crane Operator Basic Training
Price:
EUR 369.00 plus VAT
EUR 439.11 incl. VAT
Duration:
2 days / 16 lessons
Employers are responsible for only using trained crane operators in their operations. Participants learn how they can avoid accidents when operating cranes by prudent action. The right choice of load handling equipment, secure attachment, lifting and depositing loads and the behaviour of different types of crane are taught in theory and practice in accordance with DGUV Principle 309-003.
Persons who have already successfully completed and Attachment of Loads course have the opportunity to refresh their theoretical knowledge and practical skills in order to receive new certification.
Prerequisites and basic knowledge of crane operation
Movement order and operating regulations
Responsibility and legal consequences
Personal protective equipment
Daily operational test
Weather effects
Load-bearing equipment
Safe attachment, lifting and depositing of loads
Transport routes
Operator's stand
Safety devices
Persons entrusted with operating cranes.
In accordance with youth protection legislation, the minimum age for participation is 18 years.
A certificate is issued on successful completion of the course.
The certificate is valid for one year.
Please bring suitable protective work clothing and S3 safety shoes.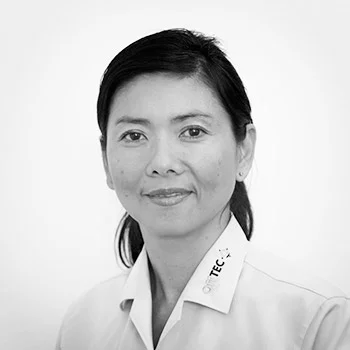 Course contact
Alicia Lee-Johannsen
Booking
Lecker Strasse 7
25917 Enge-Sande
Tel.: +49 4662 89127-13
Fax: +49 4662 89127-88